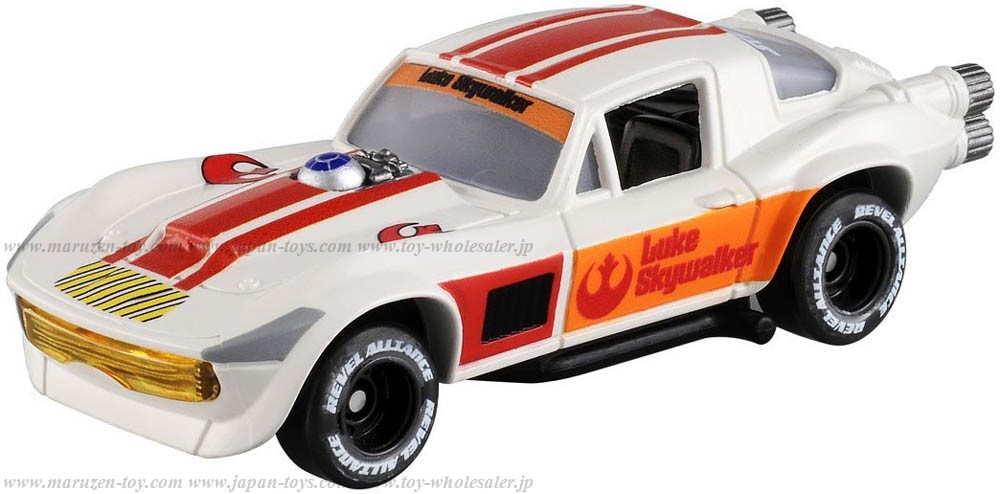 *The actual item may differ slightly from that shown in the image.
Product Name
TakaraTomy Star Wars: The Last Jedi - SC-10 Star Wars Star Cars Luke Sports Car
Product Code
TK-371101
Schedule
Expected Arrival Date: middle of Dec
Order Closing Date: 2017/8/31
*This information will change without notice
Size
Weight
102 (g)
Retail Price
850Yen
Product Description
We update products information soon.
Packaging Details
Assortment of
Colors and Shapes
Note
Small Order
M.Case Purchase Only
Master Case Order
Our Best Price:591Yen/pcs 30.5% OFF theRetail price!
M.Case Qty:12pcs
Total Price:7092Yen/Case
Pre-Order is closed



For inquiries about our web site
or to request information about very large and special orders,
please contact us at the address below.


Home
by MARUZEN SYOUTEN INC.
8-3 Matsuya-machi Chuou-ku
Osaka-city, 542-0067 JAPAN
TEL:(+81)-6-6762-8755
FAX:(+81)-6-6762-8756
inquiry@toy-wholesaler.jp
Hours : Weekdays 9:00 - 17:00
StoreClosed : Saturdays, Sundays and National Holidays
(A calendar on the top page.)

The use of the images on this web page without permission from
Maruzen Syouten Inc. is strictly prohibited.
Copyright Maruzen-syouten Corporation. All rights reserved.