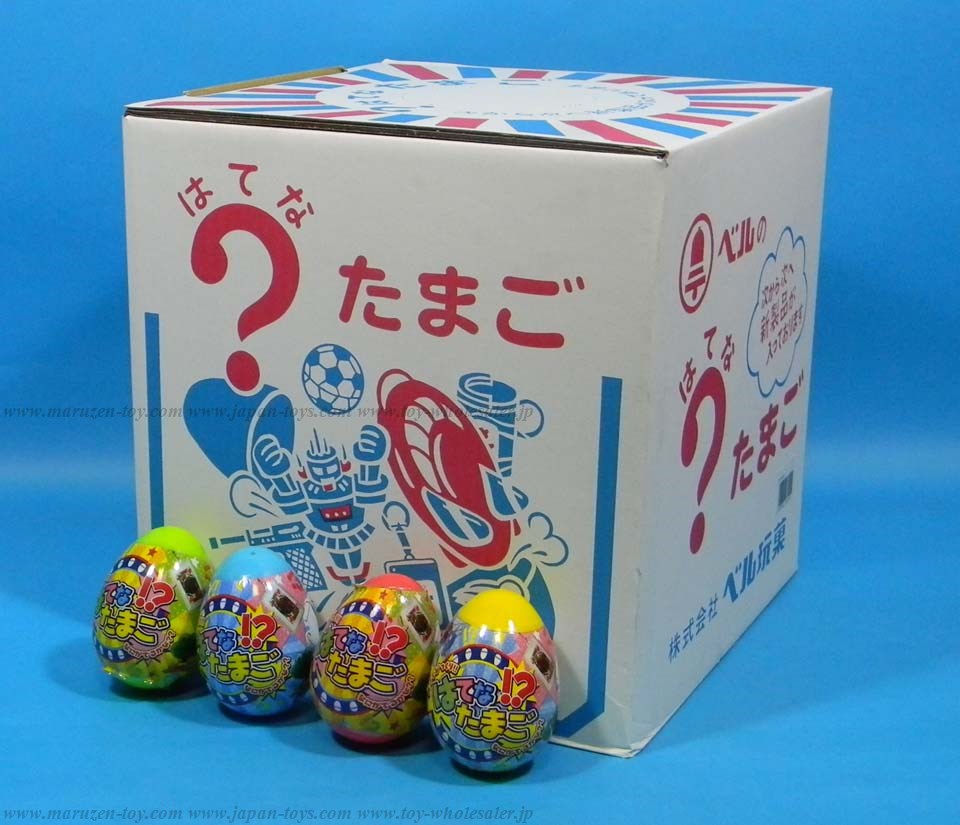 *The actual item may differ slightly from that shown in the image.
| | |
| --- | --- |
| Product Name | Party Idea !! Draw a Lottery Number and See ! - Guess What come out ??? (60 Items) |
| Product Code | AT-2600 |
| Schedule | |
| Size | 260x260x260mm/10.2x10.2x10.2inch(Depth x Width x Height) |
| Weight | 2500 (g) |
| Retail Price | 6000Yen |
Product Description
Great Party Idea !! Just raffle by turns and see what you get !!
This game will really amuse both small children and grownups! Perfect at
birthday party, school event, family party and more! Make your party time
much fun with these unique Japanese "Prize Game"!!
[uniquegoods]

-- How to play --
There are 60 eggs in the box, each of which contains an attractive toy
from our great variety. Very fun ! Just take turns to stick your hand in
the round hole on the top of this box and pull out a decorative egg with
a prize inside ! Then, you have fun cracking the egg open to find
out what kind of dinosaur you got.

If you were a wholesaler ;
Each toy in the egg is worth 100 yen at retail price, so you can charge your
customers around 1 dollar with each draw. The package will come at less price
than the actual total amount of all items. You cannot miss these great bargain !!
These cute dinosaur eggs will definitely entertain your children !!
Packaging Details
As shown in the picture.
Assortment of
Colors and Shapes
Comes in the colors and styles shown.
Note
Small Order
Our Best Price:4290Yen 28.5% OFF the retail price!
Minimum Order:1pcs
Master Case Order
Our Best Price:3960Yen/pcs 34.0% OFF theRetail price!
M.Case Qty:6pcs
Total Price:23760Yen/Case




For inquiries about our web site
or to request information about very large and special orders,
please contact us at the address below.


Home
by MARUZEN SYOUTEN INC.
8-3 Matsuya-machi Chuou-ku
Osaka-city, 542-0067 JAPAN
TEL:(+81)-6-6762-8755
FAX:(+81)-6-6762-8756
inquiry@toy-wholesaler.jp
Hours : Weekdays 9:00 - 17:00
StoreClosed : Saturdays, Sundays and National Holidays
(A calendar on the top page.)

The use of the images on this web page without permission from
Maruzen Syouten Inc. is strictly prohibited.
Copyright Maruzen-syouten Corporation. All rights reserved.